Photobooth
For the Ghent International Festival I traversed the city with a mobile photobooth. Every day, the booth stopped at a different location in Ghent. There I offered my services as a photographer. I portrayed everyone who wanted to in front of a hyper-realistic painted 'infini'. The painted backdrop depicted the place where the photobooth was standing. By doubling the context, the backdrop underlined the fictitious character of the environment. It gave the portrayed passer-by the possibility to make theater of his own life.
During the festival, I portrayed about 1000 people. With each one of them, I made time for a short conversation. Taking a photo became an alibi for meeting someone. People told small anecdotes and whole life stories in a strikingly open manner.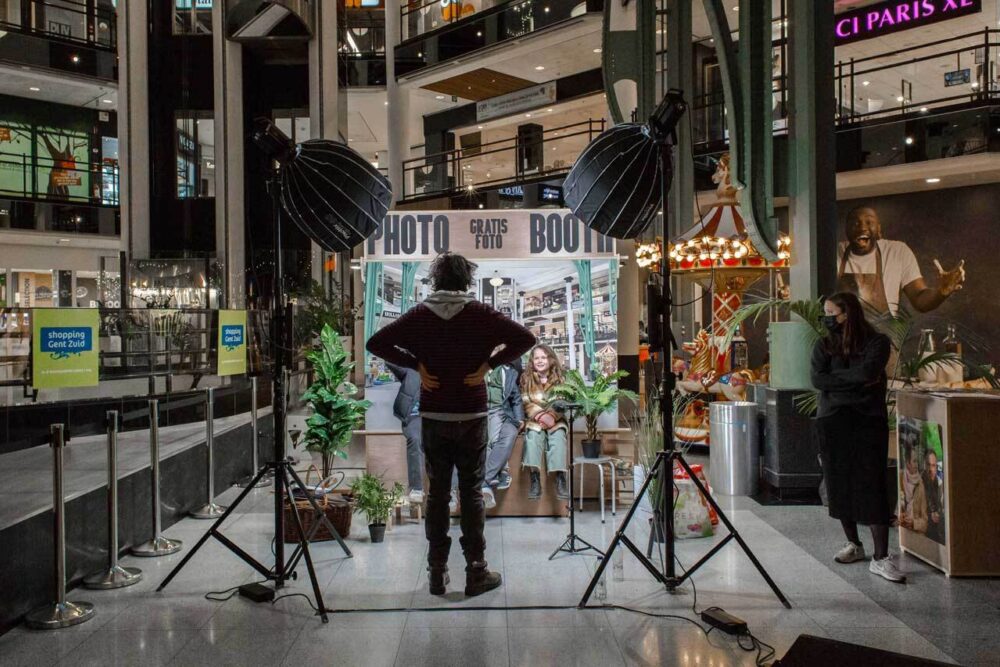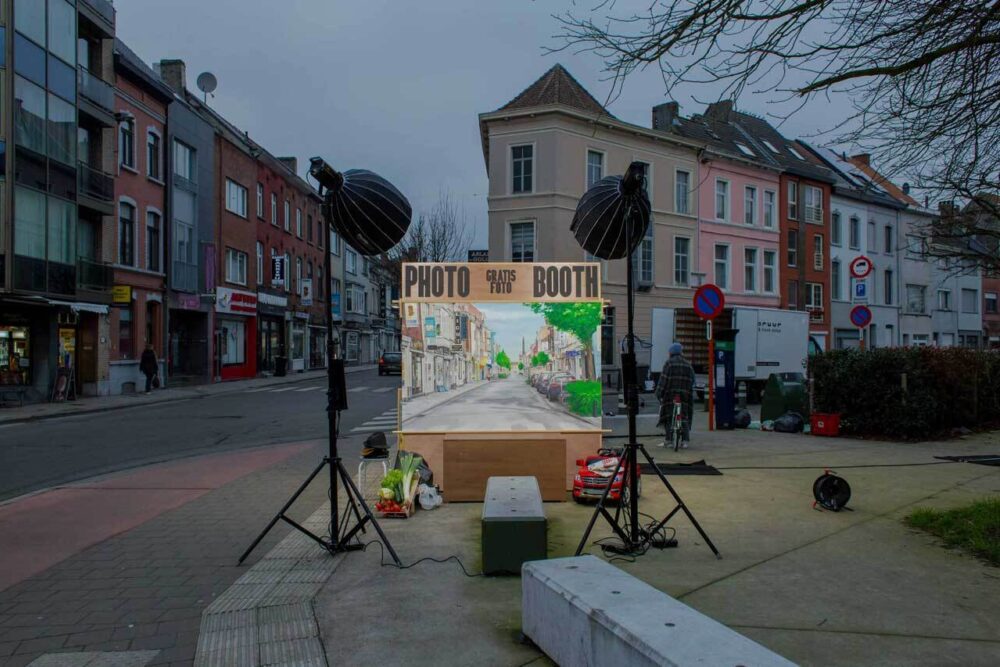 2022, installation view © Leontien Allemeersch
---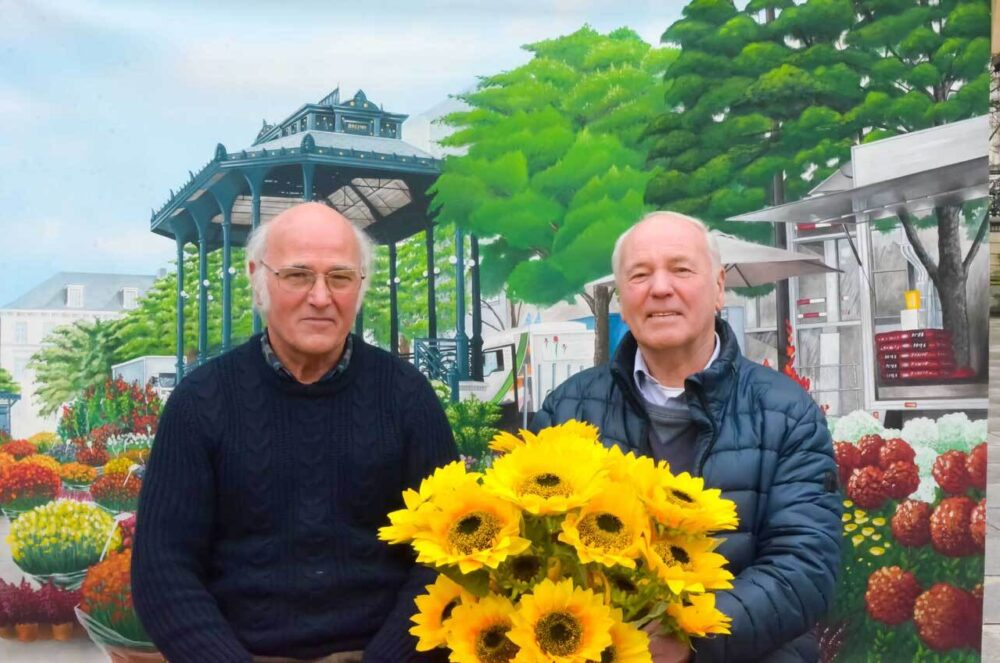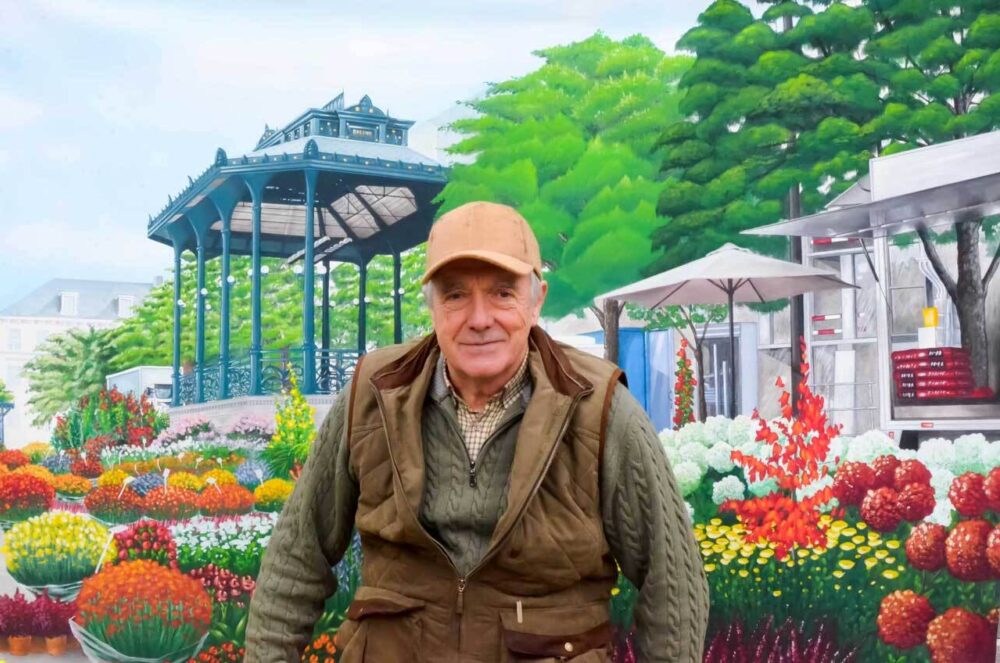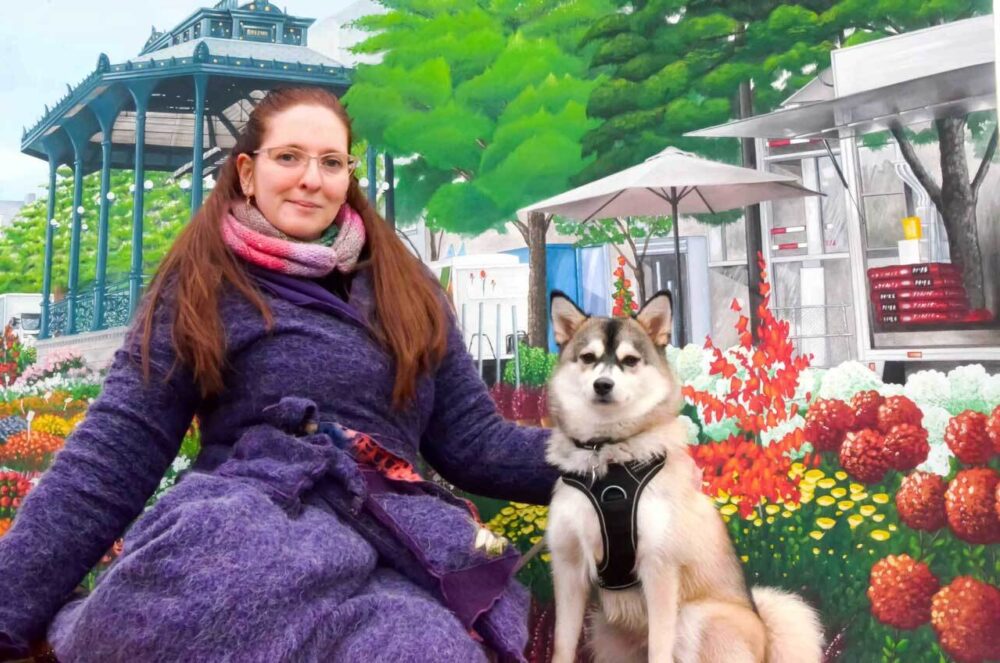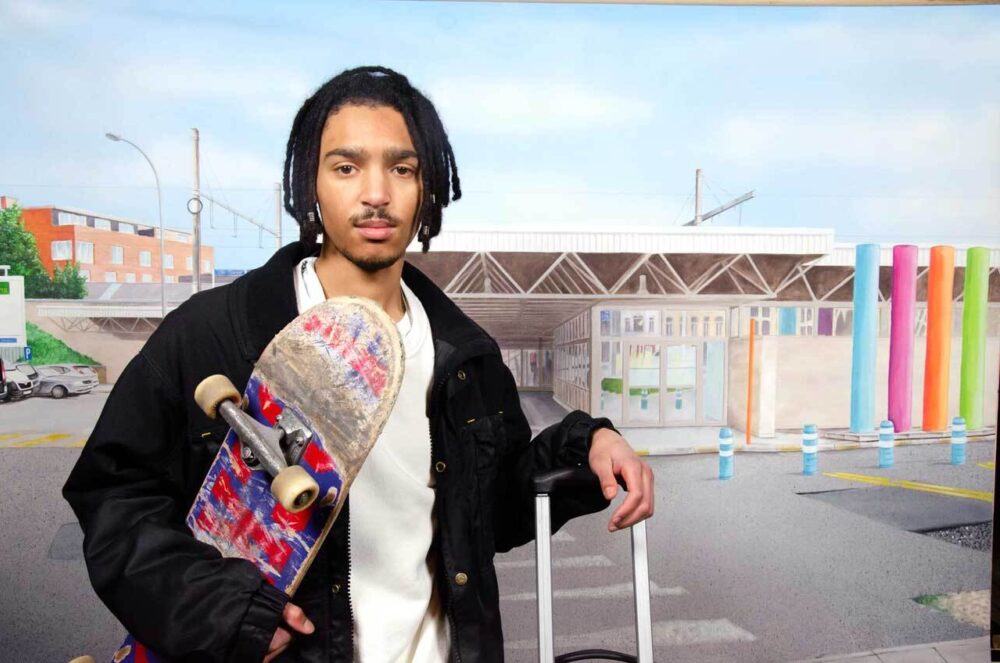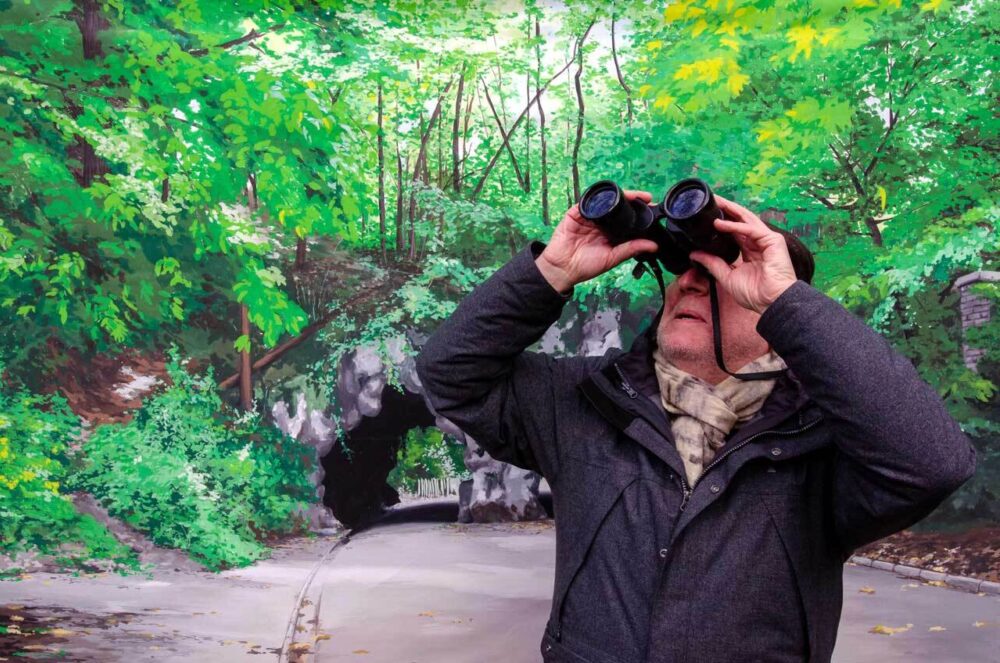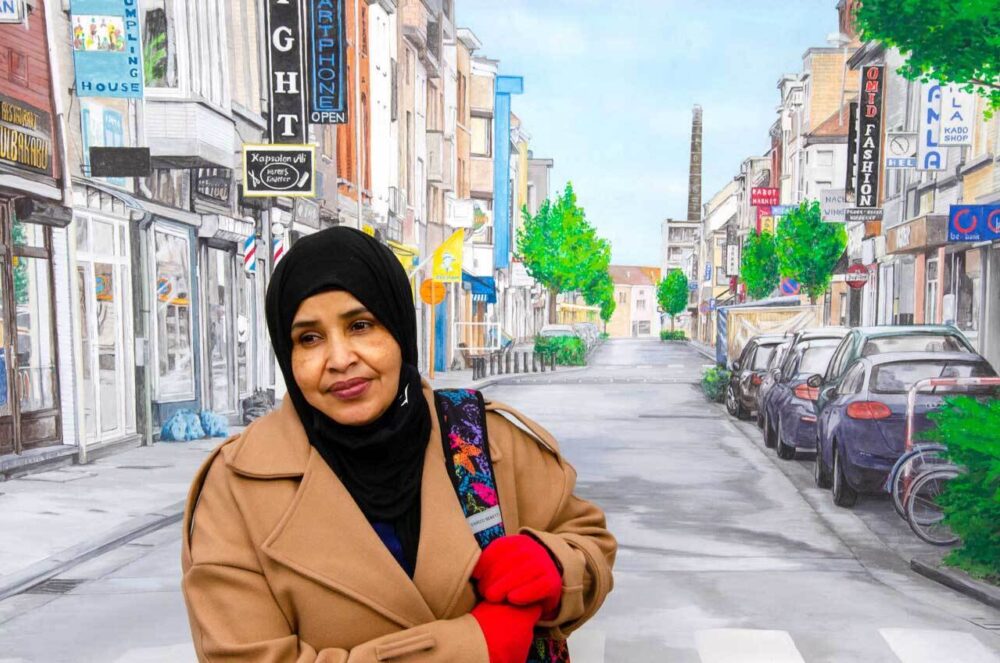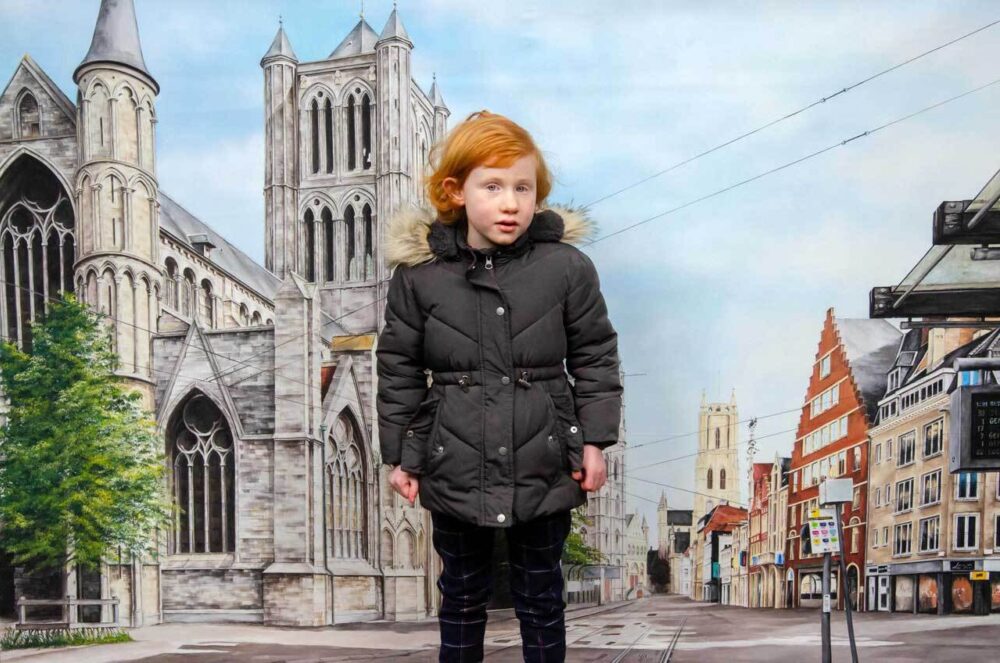 2022, series of 500 photo's © Thomas Verstraeten
Credits
Con­cept and pho­to­grap­hy: Thomas Verstraeten 
Production manager: Wim Clapdorp
Technical assistance: Anne Meeussen
Assistants photoshoots: Valentine Galeyn, Leen De Broe, Louis Verlinde and many more.
Graphic design: Nick Mattan
Rea­li­sa­ti­on infi­ni: workshop Opera Ballet Vlaanderen: Ian Kesteleyn, Gino Seghers, Peter Vanassche, Sofie Verminck, Luc Lasseel
Realisation booth: workshop NTGent
Exe­cu­ti­ve pro­du­cer: CAMPO 
Copro­duc­ti­on: GIF, Voo?uit, CAMPO, KOPERGIETERY, NTGent, Opera Ballet Vlaanderen & S.M.A.K.